Why did I create Rob's Briefings?
Well, I have been messing about with bikes for a long time - firstly as a teenager in the early 1960s when I had a series of second-hand bikes that needed work to keep them usable and to get me to school … I suppose I must have "created" four or five bikes from various bits, and then pretty much ridden each of them into the ground. I was never a very quick cyclist, but just enjoyed riding … and it was the only way to get around to places.
As I grew older cars, girls and going to work got in the way and my interest waned - to be rekindled in the late 1990s when I started cycling again, primarily to rehabilitate a knee that had been repaired.
From then on it has become almost* an obsession as perhaps my website indicates - with the Boys' Outings and other rides, organising the MacRide and Shakespeare 100 events and the collection of machines that I have amassed.
My tally of bikes did hover around 12 complete machines and a couple of work-in-progress projects for a while (now just a handful) - and about another 20 machines have passed through my hands and been sold or given away. Of all those machines only 4 were purchased new.
Much of the fun, and satisfaction, is in maintaining and building/rebuilding the machines - and lots of people have asked me "How do I …?" - so I thought I would spend some evenings and wet weekends writing Rob's Briefings
As is fairly obvious, I'm a practical person and happy with most DIY tasks (except plastering!) - the topics covered in the sheets assume that you have some practical ability, a reasonable selection of tools and are not frightened to give bicycle repair and maintenance a go.
I have ignored the basics and started with the more unusual tasks - but I expect to add more sheets to the series - I'm still learning! (I've dabbled with wheel-building and can do that ... but still take them to the shop for final truing . . . . ) The content is predominantly about older bicycle technologies - it has yet to move into the realms of suspension, hydraulic brakes and electronic gear-changing.
These pages have been compiled from my own experiences and are in no way the definitive answers - if you have any tips or tricks I would delighted to hear from you and add them (with an acknowledgement, of course) - and a small plug for what is to me the ultimate cycle maintenance/repair guide The Park Tool Blue Book (Find it on Amazon)

* My wife says there is no "almost" about it!
---
The Index of Briefings
The Briefings were originally published as web content items but that became too complex to manage - they are now listed here as a series of .pdf files (opening in a new window) and available to download: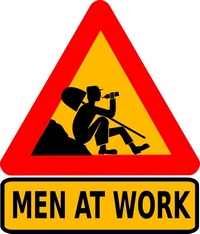 Some revisions are being made - the links below are not live - the live briefing links will probably be published here by January 2021, together with a number of other useful technical papers
a Introduction CLICK HERE
b Tools CLICK HERE
c Suppliers & website links CLICK HERE
1.1 All those little tips - 1 CLICK HERE
1.2 All those little tips - 2 CLICK HERE
2 Head-set Press CLICK HERE
3 Headset cup removal CLICK HERE
4 Crown race CLICK HERE
5 Re-finishing CLICK HERE
6 Transfers & badges CLICK HERE
7 Frame spreading - STEEL ONLY CLICK HERE
8 Map or route-sheet holder CLICK HERE
9 Leather "Brooks-style" mudflap CLICK HERE
10 Mudguard for no-clearance frames CLICK HERE
11 Lamp bracket for a rear carrier CLICK HERE
Chainring & sprocket wear
Bedding in disc brakes and pads


- or if you are really keen you can download the whole collection as one pdf (c 2.3Mb) The whole lot CLICK HERE
In due course there may be more Briefings (and bodges!) added