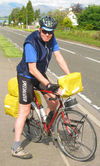 Cycle : End-to-End - (probably) the most extensive resource for Land's End to John O'Groats - the ultimate ride across Britain - cycling trips.
The intention is to provide a comprehensive resource for cyclists to find inspiration, routes, ideas, maps, books, tips & tricks etc. to help them achieve and enjoy their "BIG RIDE" - primary focus is on the UK E2E, but "end-to-end" rides in other countries will also be included.

To add your Ride or Journal* to the site, send the details using the input forms in the Main Menu.

There's a massive amount of content on the site - lots of the menu tabs have drop-down sub-menu tabs for more . . .
* if you can't "host" your Journal, send it as a Word or pdf file and it can be hosted on this site
1 August 2020 - as may be expected in the current situation there is very little activity on the E2E - hopefully that will change for 2021 .... the website remains live for all the resources and planning guidance for YOUR ride.
============================================================
October 2020 : CAUTION - MEN AT WORK!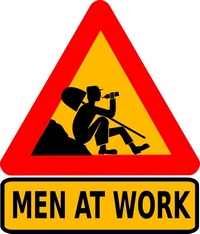 The site has been moved to a different server with changes to the software that runs it all - a lot of the site has had to be re-written, and some changes to the overall structure. It should all appear correctly - the key resources like The Journals are available together with the ONLINE SHOP and The Directory. Any questions or issues just use the ENQUIRY/CONTACT form.

Rob