I'm Rob and I wanted an outlet to express myself . . .
The main Cycle : End-to-End website has lots of resources and Journals - this part of the site is more about me and some of my interests . . . inevitably there will be some overlap and duplication with the main site.
Over the years I've had a number of interests: cycling in my early years through playing with Land Rovers, dabbling with antique country furniture, renovating old houses . . . back to cycling - and more recently back to woodwork.
I had also retired from work a couple of times but for three years from late 2016 until the end of 2019 managed a local bike shop - I'm now retired (for the last time!)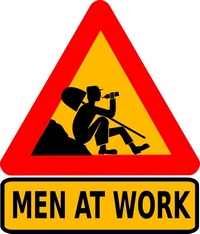 The old Beewee site was migrated to new software etc. in October 2020 with some re-working of the content and structure - that is now complete but I will be adding more content ongoing.
You may have found your way here from the main Cycle : End-to-End website - www.cycle-endtoend.org.uk - lots of resources and inspiration for the BIG ride!
If you get taken back to the Cycle : End-to-End website Home page - The other place bear icon on the bottom right will always take you to the Beewee Home page. A very small number of pages are Private and will require an ID & PW for access - these are reserved for family and friends etc.