Cycle : End-to-End has been live since early 2009 and in that time has grown in terms of the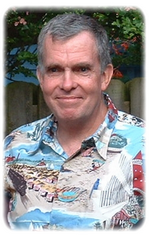 resources it holds and the visitors it welcomes - web traffic is usually several thousand page hits every day.  The Rides Calendar has listed over 1,000 rides so far! (October 2020)

Whilst it started out as "an interest" it seems to have become THE place for end-to-enders .... and I still have lots of ideas to make the site even more useful.
Thanks to everyone that has used the site, contributed content, listed their ride and purchased items from the online shop. 
Rob, webmaster
The website was going to close on 30 September 2019 but a generous offer of hosting (and technical support) from CycleChat.net has meant that it will stay online for the foreseeable future. 
As at October 2020 the site has moved to a new platform and a newer version of the software - that has necessitated some changes in the display but it should still all be there and make sense!