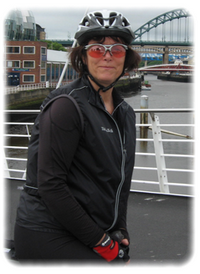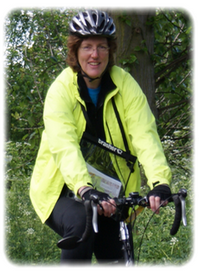 Two friends (Jenni, left, and Rachel) of the webmaster have set off from Stratford-upon-Avon today - by train to Thurso, by ferry to The Orkneys and then back to John O'Groats to start their JOGLE - listed in the calendar as J & R's Mad Adventure.
They are planning to take about three weeks with camping or bed & breakfast accommodation ... taking a route via the Mull of Kintyre and Arran. Much of their route south of the border follows the webmaster's LEJOG in June 2010 (hopefully they'll work out that they are going the other way on the map!)
Planning and preparation has been going on for months ... but still involved a special overnight express delivery of a barbag from Chain Reaction Cycles that arrived this morning (which the webmaster fitted to Jenni's bike before taking the girls and their bikes to the station) .....

There MAY be updates from time to time ... if you are on the road, watch out for them!
---