Next Monday sees the lockdown rules changing to permit some group rides, and the change of the clocks to BST is always a positive in my book.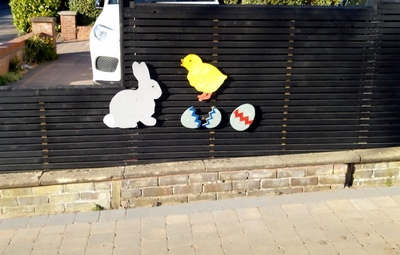 I've been out on my bike, with just short loop rides as cafe stops aren't very enjoyable - and also indulging in my other hobby : woodwork. Making lots of stuff with quite a bit from re-cycled pallet wood or plywood. Remember the snowmen last December ? - these cut-outs are just using some offcuts for some fun and to amuse the children that walk past our house each day on the way to school and back.
How's your End-to-End planning coming along?
---