Writing this the day after the Prime Minister has eased the Covid related rules and restrictions from 19 July 2021 - my personal view is that it's great news but must be tempered with caution and common sense. The development of an effective vaccine in such a short period of time has been a major achievement - I'm double-jabbed (Pfizer in early February and then April, with no side-effects)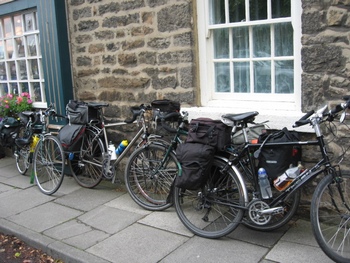 The best news is that cycle-touring can start again - especially End-to-End rides which I'm sure lots of people have had on hold for the past eighteen months. Not many rides listed in the site's online calendar at the moment but from the enquiries and orders for the Route Pack and maps from the Online Shop it looks as if there will be a good few coming through in the next few months - as well as plans for 2022.
Touring for me this year will be a (probable) couple of days in mid-August over about 100 miles and then a five day tour of Oxfordshire in mid-September with the cycling club (a change from our usual annual overseas tour for obvious reasons) - we're starting and finishing at home so no issues with trains or ferries.
---