Posted 9 August 2009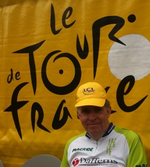 Just a quick report that the site is alive and kicking, although progress has slowed on transferring the old Ultimate List reports to the Journal Library (Rob the webmaster has holidays to take and a bike to ride you know!) ... as the summer fades more time will be devoted to getting everything in order.
The areas that are up-to-date are the list of rides and new Journals ... don't forget to send yours!
---