News, updates & trivia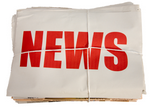 News about riders, the site and other trivia will be published here . . . if you have news then please use the Contact/Enquiry form.
---
Youth Options, a Hampshire based charity has a real challenge - John O'Groats to Land's End, 903 miles, 72 hours, 6 men, 1 goal. To raise money for Youth Options.
In May 2011, 6 brave men will cycle non-stop from John O'Groats to Land's End to raise funds for Youth Options. They hope to achieve this feat in less than 75 hours and beat the celebrities who cycled for Sport Relief in 2010. You can make a donation at justgiving.com/Chris-Allcock
---

A tailored service is now available from Cycle : End-to-End - a route can be created taking in your preferences and benefitting from our knowledge and expertise - be that a simple list of towns to pass through, or a complete page-by-page route map ready to use - and, of course, the option for gpx files - all for a modest fee.
Use the ENQUIRY/CONTACT form to make an enquiry
---
UPDATE from our News item dated 14 March 2011

Received a message from CTC : . . . due to the time taken to develop new routes and to negotiate CTC member discounts with hotel chains along the routes we are now looking at publication in Autumn 2011
Don't forget that you can get a set of Route Sheets (14 routes) right now from the ONLINE SHOP here on the Cycle : End-to-End website for just £5
---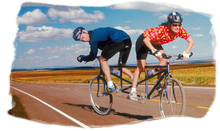 It would seem that the "new guide to the E2E" promoted in the CTC Cycle magazine in December 2010 is "delayed" until the end of March 2011 (and appears to be just a re-hash of the existing "E2E Pack" ) Disappointing.
Apologies to those website visitors who have asked me whether a) it is available, and b) whether they can buy a copy through this website. I'm hoping that when something is available CTC will agree to a link from this website.
---

A number of items are now available through the Cycle : End-to-End ONLINE SHOP - the proceeds go towards the costs of maintaining the site and its increasing bandwidth demands.
Ordering for immediate despatch is simple with secure online payment with a credit/debit card or Paypal account. All prices include postage to a UK address, and where appropriate an additonal cost for non-UK postage.
---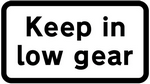 I've been continuing to monitor the rides added to the calendar so far for 2011 (the first starts in early April) - the split on direction is LEJOG 43% and JOGLE 57% - clearly there's a strong belief that JOGLE is downhill!
Reality is that in absolute terms LEJOG is a net downhill ride, the start on the cliffs at Land's End is higher than the finish at John O'Groats which is almost at sea level
---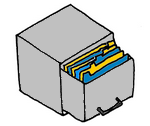 Until recently rides listed in the Calendar were archived 30 days after the finish date . . . from feedback it seems that past rides and their details are of interest and use so all past rides have been un-archived and are back in the calendar.
Scrolling back through the months will show the rides "on the road" on any particular day from April 2009.
If your ride is there and you have a Journal or recommendations for the Directory (accommodation and cycle shops) please send them to add to the resource here on the website (there are some quick-to-complete online forms)
---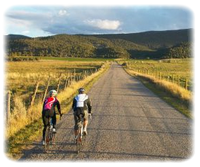 . . . from 9 April 2011 - 10 September 2011 the Cycle : End-to-End calendar is listing riders on the road for every single day!
In 2010 the "season" started in late March and continued until mid-November. Those rides at the start and end must have been cold!
---