News, updates & trivia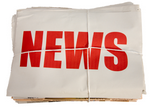 News about riders, the site and other trivia will be published here . . . if you have news then please use the Contact/Enquiry form.
---
A bit of a different Christmas and holiday season this year
- nevertheless, greetings and all good wishes from Rob the webmaster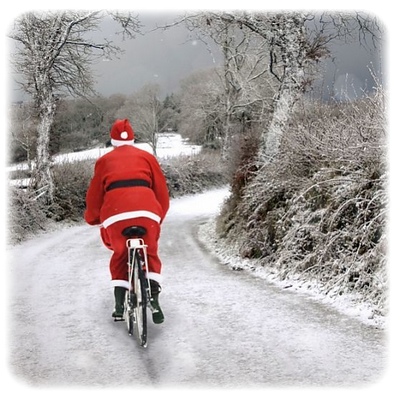 ---

Despite the Enquiry form having an input control I'm getting a lot of dubious messages, mainly from Russian addresses. It's difficult to stop them so I have disabled the form pro tem - to make contact just email webmaster AT cycle-endtoend.org.uk making sure you give your name, location and message.
In the meantime I'll try and work out how to improve the "intruder control" to get it back online.
---
The main A30 through Cornwall & Devon (or Devon & Cornwall for JOGLE) is notorious - much of it is motorway in all but name yet cyclists may ride on it.
MickF from the CTC Forum has kindly created both .gpx and .pdf map files for downloading (free of charge) - see the link under Resources/Planning
The content has suggestions for a route from Land's End as far as Tiverton Parkway, with a supplementary route avoiding the A30.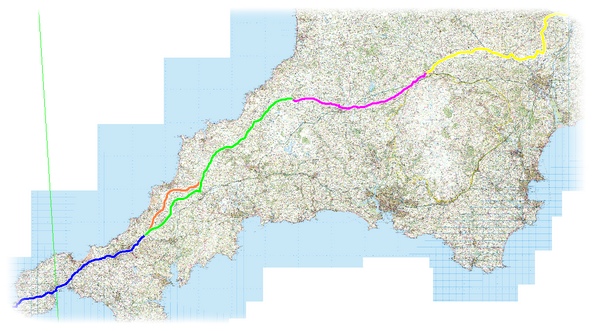 ---
Despite most of the UK being in high-risk tiers cycling seems to be carrying on with, where I live, lots of riders on their own and club groups of six.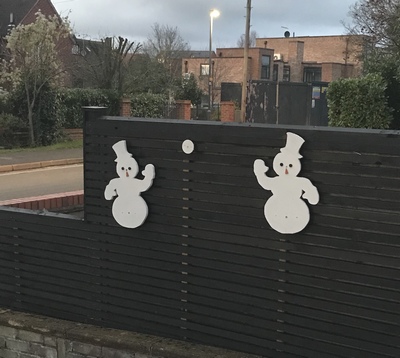 Unfortunately the lack of pubs and cafes (other than takeaways) has rather taken the edge off riding for me but hopefully the stringent regulations coupled with the vaccine and commonsense will bring the situation under control not too far into 2021.
Subject to the weather I plan to have a ride, only about 20 miles or so, on Christmas morning - I have a small wager with a friend that I'll wear shorts (as at today I have yet to wear longs this winter)
. . . and a bit of whimsy with a shot of the snowmen on the fence at the webmaster's house.
---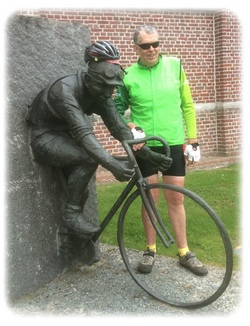 As of 5 November 2020 people in England (and various other rules for Wales, Scotland & Northern Ireland) must stay at home if they can until - until (at least) 2 December 2020 . . . with any cycing activity limited to riding with no more than one other person.
So, perhaps time to sit down and plan that End-to-End cycle ride you've said you will always do - lots of resources on the website and Journals to browse.
Hopefully we'll see whatever the new normal will be by Spring 2021 and be able to get out on our bikes in the meantime I'll be trying to stick to my "ride every other day" regime to occupy my mind and for fitness.
Picture: either Belgium or France
---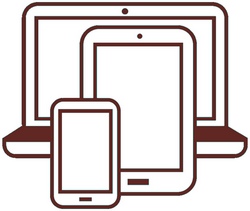 A big thank you to Shaun at CycleChat.net for his generous hosting of the site, managing the recent upgrade to the latest version of the software and a move to new, faster, server.
I have made some changes to the overall structure to make it less cluttered and easier to navigate - a lot of the site has been re-written but a few items still need checking and editing. It should all appear correctly - the key resources like The Journals are available together with the ONLINE SHOP and The Directory.
---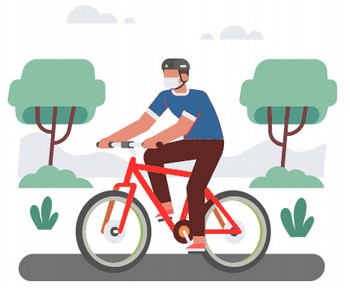 The News items that are below date back some time - there's been little added since 2012. That's not to say nothing has happened - the website has been live and seeing thousands of visitors - it's just that I've not got round to adding news etc.
I've reinstated the old news items just for interest, if there is any.
As may be expected in the current situation there is very little activity on the E2E - hopefully that will change for 2021 .... the website remains live for all the resources and planning guidance for YOUR ride.
---
All of a sudden it's nearly the end of June ... although the weather suggests otherwise! Lots of riders on the road and listed in the calendar, for some reason there's about a week in mid-August when nothing is listed - other than that the days have been filled from the start of April to the end of September.
If you are riding this year do please add your ride dates ... and send your Journal to list on the website ... the statistics are showing massive numbers of hits and on Journals as riders look for ideas, routes, experiences etc.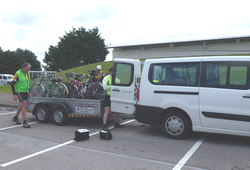 I've just been on our "Boys' Outing" ... eight of us went to Northern France and Belgium for a week: managing to visit a WW2 rocket launching site (Eperleques), a canal boat lift (St Omer) and lots of WW1 trenches, cemeteries etc - and staying 3 nights in Ypres/Iepr. Lots of fun, lots of beer - but only about 250 miles of cycling. The cycle facilities and signing in Belgium were a revelation - superb!
And finally, I must mention the Eurotunnel Bike Service* - excellent : it's a mini-bus and trailer that takes 8 people and their bikes - they load it up, riders sit in the mini-bus and it goes on le Shuttle through the tunnel in 35 minutes ... and great value at £32 per person return.
Rob
* If you've read our Wine-ding Down Through France report you'll know that we should have used the service September 2008 but the tunnel caught fire as we were on the train from London to Folkestone!
---