Latest from the handlebars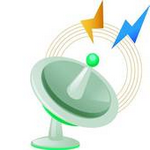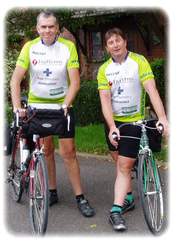 News from the road as Rob (the webmaster) & Jon ride LEJOG
Train from Birmingham, via Bristol, to Penzance and cycle to Land's End on Sunday 6 June 2010 : on the road from Monday 7 June 2010 - arrived at John O'Groats on Saturday 19 June 2010

The messages below were all transmitted during the trip - e-mailed direct to the website.
---
Much less wind (weatherwise), warmer too. Passed Serpent Farm where they cultivate snakes in the grass. Last night's stop had lovely rooms, big breakfasts and a superb laundry service - thanks to the Old Cow Shed nr Bromyard. In Ludlow now, we were going to use the French Pantry cafe but they can't spell licensed.
Sent from the Mercian's handlebars by
Jon
Church Stretton for lunch. Hedgerows in full bloom: woody nightshade, cow parsley, campion and early foxgloves.
Passed an "organic" carpet outlet called Moral Fibre; didn't go in there was something lacking.
Onwards to Shrewsbury after lunch. Two endtoenders just appeared who passed us back in Cornwall - eat your heart out Aesop!
Sent from the Mercian's handlebars by
Jon
A great day of riding with all the lumpy stuff out of the way before lunch at Church Stretton.
But - headwind then all the way to our overnight at Whitchurch - somewhat tired now.
--
From Rob's handlebars

At Severn Bridge Services having coffee with friends Peter & Jane who are riding the downhill version, JOGLE.
--
From Rob's handlebars
In brief : headwind :-(((
Stoking up with Gloucestershire sausages & mash.
--
From Rob's handlebars