Posted 26 June 2009
Rob, the webmaster for this site, was at Carlisle Station on Thursday 25 June 2009 (waiting for a train home from riding the Reivers Route with the cycling club) and spotted two guys with a bicycle and a problem
They were from this [DEAD LINK] - one sporting a very Pringled rear wheel with about 5 broken spokes - they had been forced to get a taxi from near Gretna to Carlisle to find a bike shop.
Even more of a coincidence was that while chatting about their ride so far they mentioned a B&B at Tarbet .... and referred to it as " ... the one with the crunchy towels, if you have read Rob & Joe's JOGLE ..." not realising that Rob the webmaster was the same Rob!
---

Posted 20 June 2009
Rob the webmaster has been busy and progress to transfer The BIG List has slowed . . . but submitted rides and new journals have been added to the site.  Hopefully you like what you see - please let us know (either way)
Off on a short cycle tour to the NE of England for 5 days so not a lot will happen on the site until 28 June 2009 .... keep sending the ride details!
---

Posted 19 May 2009
The listing of E2E rides is showing a peak 0f 14 rides on the road on 27 May 2009 .... and every single day from the last week of April to the second week of August has at least 1 ride listed.
To list your ride and/or journal/blog just click the appropriate link on this site and complete the form.
---

Posted 26 May 2009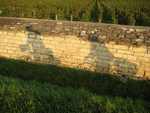 Rob (the webmaster) and Jon's ride from Calais to Montpellier in September 2008 is now listed in the Journals section with an extract of their book - including a foreword by Edward Enfield, author of Downhill All The Way.
The full version of Wine-ding Down Through France, complete with marked route maps etc will be available soon.
---

Posted 19 April 2009
From the submissions to the Events Calendar I've seen in the last few days it seems that there will be lots of riders on the road between mid-May and Mid-June (the current peak is 27-28-29 May with 8 rides listed.
Hover your mouse over the calendar on the RH side to see the rides listed - click for more details.
... and at the end of the year I might have a look back and publish a league table of LEJOG vs JOGLE rides, and perhaps some other stats too.
---