. . . so far - was Saturday 28 May 2011 with 18 rides listed on the Cycle-End-to-End website calendar - and hits on the website have gone through the roof too!

At the end of the season it's planned to try and work out some statistics for number of rides, riders, direction split, duration etc ....
In the meantime if you've ridden do send your journal/blog to publish (it''s free) and also help the statistics by completing the short survey, using the link on the left menu.
---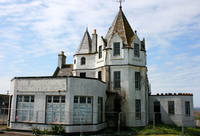 The run-down, derelict and sad hotel at the northern end of the ride at John O'Groats is apparently going to have a makeover. A celebration of the start of the new initiative, Transform, is scheduled for July 2011.
Details are HERE on the BBC News website (opens in a new window)
Hopefully the plans will come to fruition this time . . . there have been several grand schemes over the years . . .
JOG was awarded the "Carbuncle Award" in 2010 - with this quote : "Having cycled 800 miles* from Land's End to get here I would wonder why I bothered. This is the most anti-climactic tourist attraction that I know - and the UK is not lacking in these"
* must have taken a short cut somewhere - the minimum possible is supposed to be 874.
---

The End-to-End Collection of (at present 13) different route listings. Presented as a list of places - some very detailed, some just the overnight stops for you to plan your own route. Available for a donation of just £5 which will go to defray the costs of running the website. Delivered as a pdf for you to print. CLICK HERE to order your pack.

A bicycle ride from Calais to Montpellier The tale of a two-week journey, from Calais on the Channel coast of France to the Mediterranean coast, at Montpellier. Foreword by Edward Enfield
Rob & Jon's cycle ride through France in 2008

Inspired by Edward Enfield's book Downhill All The Way, Rob (the site's webmaster) and Jon cycled from Calais to Montpellier via the Champagne, Burgundy, Rhone, Provence and Launguedoc regions of France.

This popular book (reprinted recently) has been professionally edited and produced, and comes complete with a free CD containing a detailed route map and colour photographs. CLICK HERE for more details and to order your copy.
Format : A5, 178pp, softbound : 5 800043 205524
---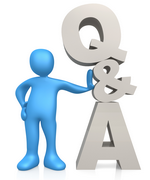 If you haven't noticed, a new FAQ section has been added - I've listed most of the questions I have come across with the site . . . if you have other questions please let me know and I'll add them.
---