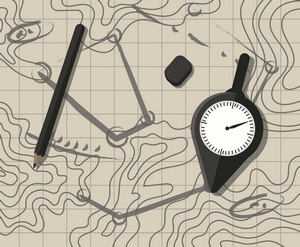 There are numerous mapping options to help with initial planning and creation of GPS files or printed maps - as well as creating routes*
Listed here, in alphabetical order, is a wide range of services/software/gadgets with links to them (opening in new windows) - some are free, some have a subscription charge, some work with a web browser, some work with an Android or iPhone, some have the facility to convert from one format to another - .gpx is the most common format.
There are also many apps for both Android and iPhone gadgets, mostly based on OpenStreetMaps or Google Maps.
Work in progress - links will be live shortly (at present - cut/paste)
Bike Ride Maps - https://www.bikeridemaps.co.uk
Bikehike http://bikehike.co.uk
Bikemap https://www.bikemap.net/en/routeplanner/
Bryton (GPS gadget with mapping) https://www.brytonsport.com/
Garmin (GPS gadget with mapping) garmin.com
Garmin Connect https://connect.garmin.com/
Google Maps (and Streetview) https://www.google.com/maps
Google Maps (convert route to .gpx) https://mapstogpx.com/
GPS Visualiser (format converter) http://www.gpsvisualizer.com
GPSIES http://www.gpsies.com
Just Go Ride https://www.justgoride.co.uk/
Komoot https://www.komoot.com
Memory Map - PC based mapping and route creation https://memory-map.com/
Mio (GPS gadget with mapping) https://www.mio.com
OnTheGoMap https://www.mio.com
OpenStreetMaps - free mapping https://www.openstreetmap.org/#m
Ordnance Survey https://www.ordnancesurvey.co.uk/
Osola (load .gpx to maps) https://www.osola.org.uk/rides/gpsuploader.htm
Plotaroute https://www.plotaroute.com
Ride with GPS http://ridewithgps.com/
RouteYou https://www.routeyou.com/en-gb
Strava (Ride recording/competition, with separate mapping capability) https://strava.com
Strava .gpx upload https://labs.strava.com/
Via Michelin https://www.viamichelin.co.uk/
Viewranger https://www.viewranger.com/en-gb
Wahoo (GPS gadget with mapping) https://uk.wahoofitness.com

* the webmaster's experience with services that offer "here to there" routing has been mixed - the results need to be checked to ensure that the route uses suitable roads/lanes (offering motorways or drover tracks isn't unusual!)
There are also errors in many of the base mapping with roads marked that don't exist, and roads that exist not marked - using Google Streetview is a good way to check if you're in doubt.
The list here is not definitive and is with no recommendation or warranty.