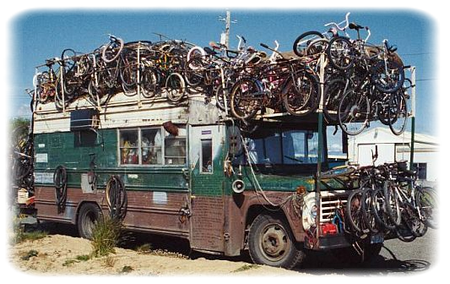 Getting to/from either end of the UK E2E with a bike is problematic ... the following links and comments are provided, but without endorsement:
Trains :
The Scotrail Sleeper from London to Inverness (or vice versa) carries bikes. Book early for the best fares.

Scotrail services from Inverness to Wick or Thurso (actually the same train) have very few bike spaces available, booking is essential.
Trains to Penzance have more bike spaces, some trains even have what is, almost, a traditonal guard's van compartment that takes about 8 bikes - again, book to make sure.
Car rental (one way) :

It seems possible to rent a car from several of the major companies and leave it at Penzance - similar facilities for Inverness or anywhere further north are harder to find. The size of car available for one way rentals may make it difficult to transport bikes.

Inverness to JOG or vice versa - minibus and trailer services :
Flying to/from Wick :
The planes are very small and bicycles are only taken on a "standby" basis - in other words, if there's room. Not helpful.
Sending your bike by carrier ;
Riders have reported that some bike shops at both Thurso and Penzance offer a packing service to enable the machine to be sent by a courier company - no further details available (and it should be noted that most services to the Highlands & Islands carry a surcharge)
---
The links and information here are for information and carry no warranty or endorsement