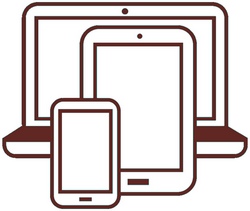 The Beewee website is the result of a desire to express myself, to share some ideas and experiences, and originally to experiment with the Internet (but NOT in a FaceBook sort of way!)
This is the third incarnation of the site, the first being a very simple page-based effort created in 2003 with nothing more sophisticated than Word ... in 2006 it moved a full-blown Content Management System, powered by the Joomla open-source software tools - and was upgraded to the latest version in October 2020.
Enough of the technology - what I'd like users to see is the content which will grow from the strong emphasis on cycling to also encompass other interests.
You may have found your way here from the main Cycle : End-to-End website - www.cycle-endtoend.org.uk - lots of resources and inspiration for the BIG ride!