While we were unpacking the last of the removal boxes I came across my "box of treasures" that includes all sorts of stuff from the stork thing that was on my christening cake, some Dinky Toys I had as a child and for some odd reason my Primary School cap!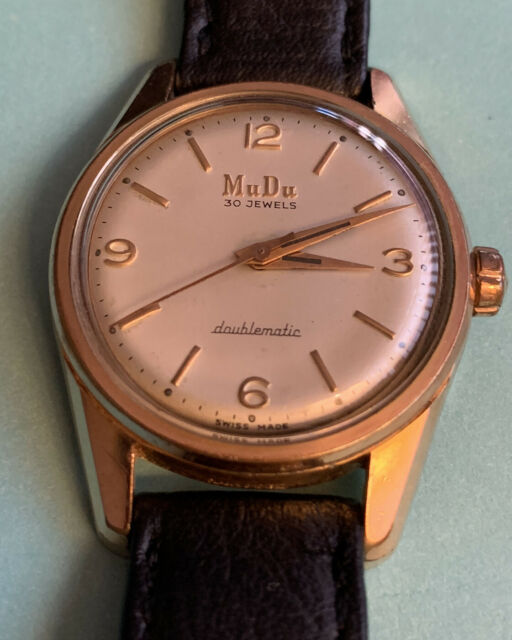 BUT the find that really surprised and pleased me was the wristwatch I had as a Christmas present from my parents in 1958, when I was 11, and that I probably hadn't worn since I was about 17 when I bought another watch.
What was even more surprising was that after giving it a quick shake around (it's an automatic - remember them?) it worked [I set the time and wore it for a while for it to wind itself up and it appeared to keep perfect time]
Not bad for a 62 year old watch that's not run for over 50 years

- it's a MuDu which was some sort of black-market brand from what I remember?

BUT as I haven't worn a watch since July 2013 I'm not sure I want to wear one now . . .
---
A bit of Googling and I found this article:
MuDu watches
The history of MuDu watches begins in about 1955, with the name apparently being registered in Switzerland on 5 July 1957 and listed as belonging to Brevinex SA/Kurt Dubach, Geneva Switzerland. There is a rumour that MuDu watches were actually made as a secondary brand of Blancpain watches, with a further notion that Blancpain workers made the watches out of hours. This rumour, which seems to have little credence, may stem from the rather illicit manner in which MuDu watches entered Britain, lending the watches an air of mystery. In the registration of the MuDu name, the manufacturer is stated as also making clocks, chronometers, and stopwatches. I have never seen any of these products with the MuDu name on them, and it would seem that wristwatches were the main MuDu line, some of them with complications like moonphase as well as the usual date window* and sweep hand/seconds subdial.
From the mid 1950s and through the whole of the 1960s, MuDu watches were smuggled into the UK through various ports of entry, including Southampton and the old City of Bristol docks. They were then sold in pubs and other "unofficial" outlets, with no retail shops selling them. When the watches were smuggled in, probably to avoid the high duty imposed post-War on various imported goods, they apparently had no straps. UK was the main export market for MuDu watches, and it therefore follows that the American Watchuseek Forum is a complete blank when it comes to information about MuDu.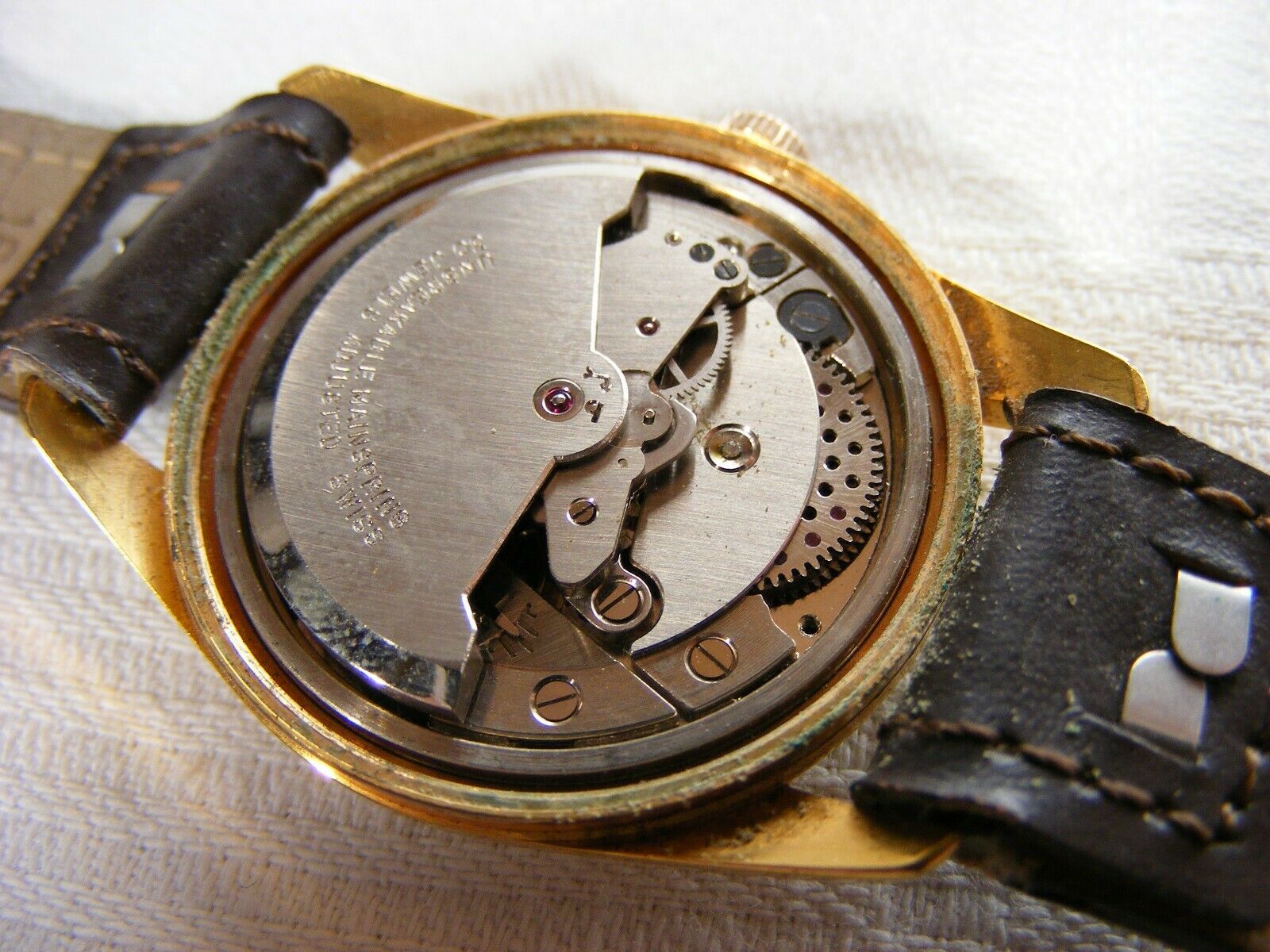 In general, one always thinks that goods which have "fallen off the back of a lorry" might be of suspect quality, but this is not true of MuDu watches. These Swiss-made watches were in fact of pretty decent quality and often had multi-jewelled movements, usually made by Felsa. The most well-known term associated with MuDu is "doublematic" and this refers to the use of Felsa movements in which the rotor swings both ways so winding the watch in both directions. Some doublematic watches have the Felsa 1560 movement, while others use the Felsa 4002 movement (which was apparently also used by Zenith) and MuDu watches with this latter movement have been noted with 25, 30 and even 41 jewels.
I am not sure when MuDu watches ceased to be manufactured and illegally brought into the UK. Certainly, the MuDu name continued to be current right through the 1960s. When I was doing research into MuDu, I was initially excited to see that there is a website devoted to MuDu watches. However, on further inspection, it transpires that mudu.com is rather lacking in hard information, in spite of a MuDu forum connection, and mudu.com seems to be mainly a showcase and selling point for a huge collection of MuDu watches acquired by the site operators.
* my watch, a 25 jewel model, doesn't have the date, but does have a sweep second hand - the photograph of the movement shows the plate that swings to wind it.