News, updates & trivia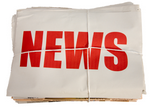 News about riders, the site and other trivia will be published here . . . if you have news then please use the Contact/Enquiry form.
---

I've been inundated with enquiries about places to stay for riders planning their rides - if you are riding please, please send details for places where you have stayed ... there's a simple form in The Directory section - we check with the establishment and then publish the listing (I'm also listing bike shops)
---
If you are looking for some rides for "training" there's not a lot to beat a 100km organised ride - and loads are available supporting a good cause ...

The End-to-End Collection of (at present 13) different route listings. Presented as a list of places - some very detailed, some just the overnight stops for you to plan your own route. Available for a donation of just £5 which will go to defray the costs of running the website. Delivered as a pdf for you to print. Order from the ONLINE SHOP.
Youth Options, a Hampshire based charity has a real challenge - John O'Groats to Land's End, 903 miles, 72 hours, 6 men, 1 goal. To raise money for Youth Options.
In May 2011, 6 brave men will cycle non-stop from John O'Groats to Land's End to raise funds for Youth Options. They hope to achieve this feat in less than 75 hours and beat the celebrities who cycled for Sport Relief in 2010. You can make a donation at justgiving.com/Chris-Allcock
---

A tailored service is now available from Cycle : End-to-End - a route can be created taking in your preferences and benefitting from our knowledge and expertise - be that a simple list of towns to pass through, or a complete page-by-page route map ready to use - and, of course, the option for gpx files - all for a modest fee.
Use the ENQUIRY/CONTACT form to make an enquiry
---
UPDATE from our News item dated 14 March 2011

Received a message from CTC : . . . due to the time taken to develop new routes and to negotiate CTC member discounts with hotel chains along the routes we are now looking at publication in Autumn 2011
Don't forget that you can get a set of Route Sheets (14 routes) right now from the ONLINE SHOP here on the Cycle : End-to-End website for just £5
---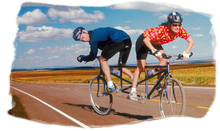 It would seem that the "new guide to the E2E" promoted in the CTC Cycle magazine in December 2010 is "delayed" until the end of March 2011 (and appears to be just a re-hash of the existing "E2E Pack" ) Disappointing.
Apologies to those website visitors who have asked me whether a) it is available, and b) whether they can buy a copy through this website. I'm hoping that when something is available CTC will agree to a link from this website.
---