News, updates & trivia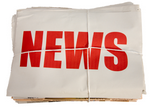 News about riders, the site and other trivia will be published here . . . if you have news then please use the Contact/Enquiry form.
---

From Adventure Cycling in the US : Bike Bits Vol. 13, No. 4, February 16, 2011 - Bike Bits has heard from two individuals in Britain recently, each offering information on a unique route--both of which sound top drawer.
First, Rob, who lives in Stratford-upon-Avon, wrote to say this: "Thought you might like to feature my site that covers the UK's End-to-End [E2E] ride, tackled by many riders each year and, perhaps, the ultimate ride on our small island." The E2E route goes from John O'Groats, situated in Scotland at the extreme northeastern tip of Great Britain, to Land's End, a settlement in Cornwall, England, located at the southwestern-most tip of the British mainland. The shortest distance by road is 874 miles. www.cycle-endtoend.org.uk
. . that's just cycling that we're referring to here (whether that's one, two or three wheels - upright or lying down) for the End-to-End.

In reality, nobody knows as many riders just do it and don't fill in the record books at LE or JOG - sometimes because they don't want to, or don't know there are books ... or the book-holding locations are closed. The Land's End Company has the End-to-End Club but despite enthusiasm from the lady who runs it, the information is scant.
Found this amusing quote somewhere :
"I personally like to drill holes in my socks to save weight. I estimate you can drill out approximately 50% of the sock without compromising structural integrity. And the actual performance benefit is much greater than the dry weight reduction due to the reduction in rotational inertia through your pedal stroke"
. . . but then drilling holes in chainwheels, brake levers etc used to be the vogue ... and of course minimising the length of the bit of cable that protrudes from the brake caliper!
---
. . I stumbled across this quote and thought it was appropriate to the pleasures derived from riding the end-to-end :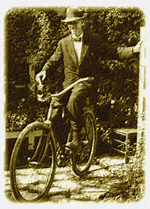 It is by riding a bicycle that you learn the contours of a country best, since you have to sweat up the hills and coast down them. Thus you remember them as they actually are, while in a motor car only a high hill impresses you, and you have no such accurate remembrance of country you have driven through as you gain by riding a bicycle.
~ Ernest Hemingway
---
An extract (with permission) of the CTC Cycle magazine article that appeared in the December 2010/January 2011 edition is now in the Journal library (under Other routes - UK, No 569)
Four different takes on the classic journey - including a ride in 2010 on a Raleigh Chopper!
---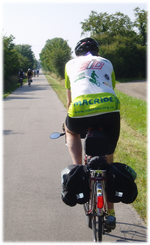 Not an end-to-end but a moderately challenging two-day ride from London to Stratford-upon-Avon - starting close to the Olympic Velodrome and finishing at the new Royal Shakespeare Theatre.

It's on Saturday 30 April - Sunday 1 May 2011 and is an organised, fully-supported two day ride of about 100 miles - an overnight stop, superb scenery ... something a bit different.

NOW OPEN FOR ENTRIES CLICK HERE
Numbers are strictly limited - don't delay your entry
---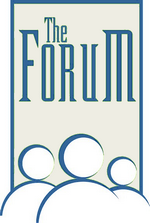 A new Forum has been added to the site for discussion and sharing ideas, routes etc. - you'll need to register to use it. There are links in the Resource tabs on the left and Quick Links on the right.

Anyone can view the Forum but you'll need to register to post.
There is also a Private Messaging facility for intra-forum messages (Registered users only) - you can set your own preferences to be notified of new PMs by e-mail.
For the techies : it's a new component and there may be a few glitches that will need to be fixed - please be patient if it doesn't do what you think it should/could do, and please do tell me - at This email address is being protected from spambots. You need JavaScript enabled to view it.

The Forum was abandoned - there are other resources - especially at CycleChat.net
---
The Ride Calendar shows those riders that have listed their E2Es ... it's been suggested that sharing transport etc could be useful and perhaps save money ... and there is also the opportunity to be put in touch with other riders to perhaps team up.

For obvious reasons the website can't pass details on a speculative basis BUT if you want to send a message to This email address is being protected from spambots. You need JavaScript enabled to view it. with the date/name of the rider that we should forward it to that may be useful.

[There was a forum on the site a while ago for exactly this purpose - it wasn't used so I closed it ... perhaps it could be reinstated, and with a PM facility would be useful]
---