News, updates & trivia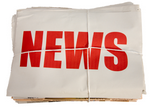 News about riders, the site and other trivia will be published here . . . if you have news then please use the Contact/Enquiry form.
---

Just 2 days, but a different ride - about 100 miles from Windsor - Stratford-upon-Avon, fully-supported with overnight B&B accommodation included.
Starting at Stratford-upon-Avon riders will be taken by coach to Windsor with bikes carefully packed in a van (or go straight to Windsor) - set off with a led ride through Windsor Great Park before the real start at the Eton bridge ... and then at your own pace for the rest of the ride.
All the details and online entry at www.macride-tour.org.uk
Rob, the webmaster (and MacRide Events organiser)
The MacRide Events, which I organised as a volunter, ran from 2005 - 2016, raising over £800,000 for Macmillan Cancer Support
---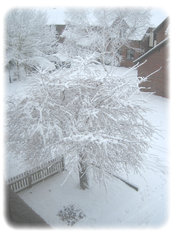 Today sees the last day of the last ride listed on the Ride Calendar for 2011 - I'll be doing some analysis to publish statistics and tivia here later in the autumn.
If you have ridden the E2E in 2011 do please : send your Journal/Blog to publish; join the Roll of Honour; send any recommendations for entries in The Directory
... and if you plan to ride in 2012, do send your dates for the Ride Calendar.
The online survey is still live - please do take a few minutes to complete it for your ride ... the statistics will be published to help and encourage others to take on the fantatstic End-to-End ride.
Picture : December 2010 from my office window in Stratford-upon-Avon ... hopefully not as much snow to restrict cycling this winter!
---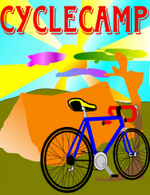 A new website, CycleCamp, dedicated to general cycle camping has been launched, with a section listing camp sites that are in the traditional E2E corridors - it can be reached from the Resources/Links menu on this website or CLICK HERE (new window)
---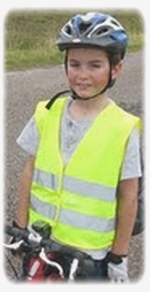 Tommy, an 11 year-old from Hampshire has just completed his LEJOG ride in 22 days ... he did ride with his parents!
The full story can be found in The Journals : No 593 - An 11 year-old and Three Old Timers
Tommy's father, Alastair wrote : We started our planning for our LEJOG about 12 months or so before we undertook our adventure and relied heavily on the excellent resource of the CTC forum and Rob 's Cycle : End-to-End website. Our tour started on the first day of Tommy's summer holiday break and was scheduled to last 22 days.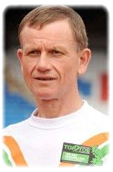 "Blind Dave" Heeley from West Bromwich is taking on a challenge that puts just cycling the E2E in the shade .... he intends to run AND cycle almost 1,000 miles in 10 days - raising funds for Macmillan Cancer Support.
Each day (from 10 August 2011) will start with a 26.2 mile marathon run, he'll then get on the back of a tandem and cycle the remaining distance scheduled for that day!

Rob the www.cycle-endtoend.org.uk webmaster provided Dave and his support team with some initial route planning maps and a few tips and tricks for the epic ride.
---

I continue to be inundated with enquiries about places to stay for riders planning their rides - if you are an end-to-ender please, please send details for places where you have stayed and/or tea rooms, cafes etc ... there's a simple form in The Directory section - we check with the establishment and then publish the listings.
---

The End-to-End Collection of (at present 13) different route listings. Presented as a list of places - some very detailed, some just the overnight stops for you to plan your own route. Available for a donation of just £5 which will go to defray the costs of running the website. Delivered as a pdf for you to print. CLICK HERE to order your pack.
Another friend of the webmaster has just completed his JOGLE ride at the age of 73!
Former international athlete Roy Lodge from Stratford-upon-Avon rode the 900 miles in just 13 days, averaging 69 miles per day and with 89.5 hours on the bike - quite an achievement.
His wife Gina supported him in a car - and even that wasn't without incident as the suspension collapsed on the way to the start and a hire car had to be found for a few days - undaunted Roy set off from JOG thinking it was all downhill .... his brief story is No 585 in the Journals.
Long-time cyclist Roy clearly enjoyed the ride, raising even more money for the Parkinson's UK charity.
Chapeau.
---