Something I'm rather proud of doing, as a volunteer - and had great fun too.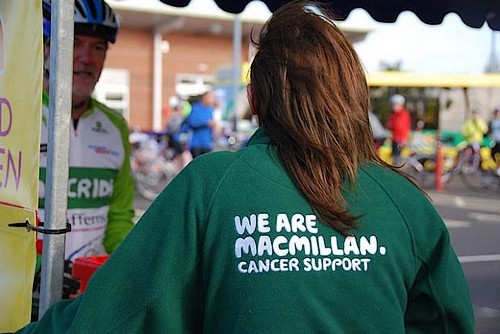 Like a lot of good ideas the charity fundraising rides started in a pub - an informal cycling group thought it was a good idea to organise an event both to promote cycling and raise some money.
The plan unfolded for the MacRide quite quickly with Macmillan Cancer Support as the charity and a simple event with two routes at 25 and 50 miles - and we didn't want to just raise a few hundred pounds . . if we couldn't raise £5,000 it wasn't worth doing. Planning continued with the organising team diminishing to be pretty much just me!
The Area Fundraising Manager for Macmillan became involved and between us we put on the first event in October 2005, starting at Stratford-upon-Avon High School - 180 entrants at £5 and we raised a total of £14,000* with sponsorship and donations. On that basis it was worth doing it again.
The concept became MacRide Events which moved to a new venue at the Stratford Parkway Park and Ride and went on to become 3 events each year : MacRides for casual riders - continuing the same format, Shakespeare 100 Sportives and MacRide Tours - together with few other events. In parallel a Macride Events website was created that not only promoted the events but managed online entries, sales of jerseys and donations etc.
MacRide - 25 miles and 50 miles (we did try a 10 mile ride but had few entrants) for casual riders
Shakespeare 100 - a Spring 100km early-season sportive and an Autumn end-of-season 100km or 100 mile sportive
MacRide Tour - something rather different - we took riders and their bikes to a start place about 100 miles from Stratford-upon-Avon - they then rode back about 40 miles the first day and 60 the second - with a hotel package for the overnight stop. Venues were : Stratford (the Olympic Park) London twice, Windsor, Bath, Chester, Cambridge and Winchester.
Other events - two sportives run with a local bicycle shop and a corporate day for a large property company.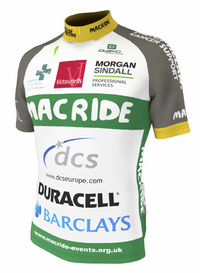 In 2008 we introduced the MacRide Cycling Jersey - they carried the logos of sponsoring and supporting businesses with their contributions covering the production costs, meaning that the £30 or £35 that riders paid for their jersey was a direct contribution.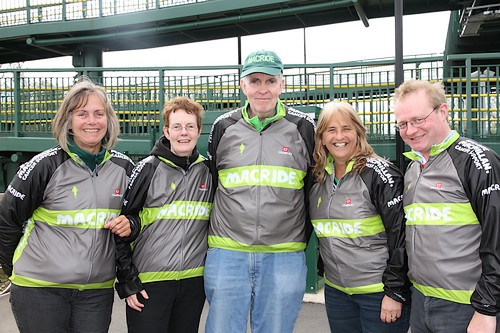 As the events grew so did the core organising team of volunteers - joining me were Jenni and Aidan, not forgetting my wife Philippa and the support of Bernadette and Sharon from Macmillan - not just the team but our major sponsors too, including : DCS Group, Barclays Bank, Listers Honda, Oldhams Removals & Johnsons Coaches . . . . and of course the riders deserve a big thank you.
[Pic. L-R : Jenni, Philippa, Rob, Bernadette, Aidan]
In 2016 some changes in the team's personal situations and to some extent the "cycle ride market" prompted us to cease the MacRide Events activity (and have a rest!)
The numbers :
11 years - 35 events - over 8,000 rider entrants - over 2,000 MacRide jerseys sold - more than 550,000 miles ridden - £800,000* raised for Macmillan.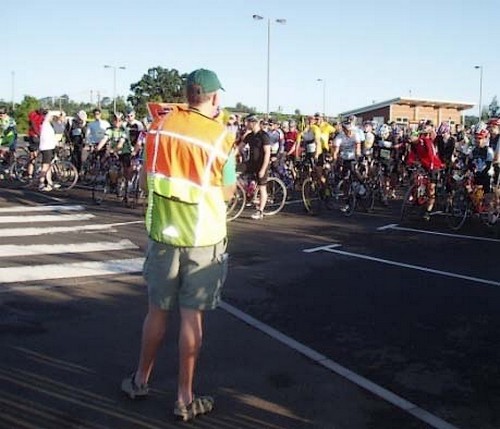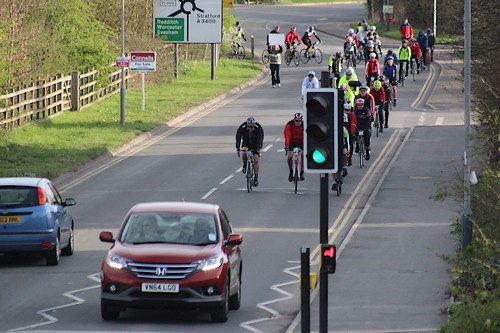 The pre-start briefing Team Macride car leading out c1,000 riders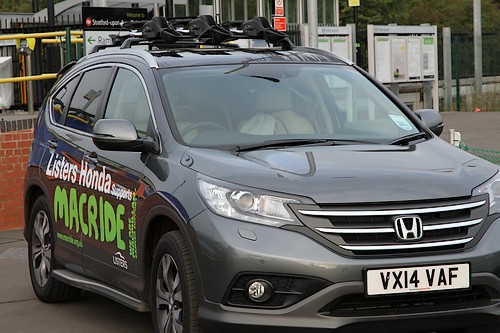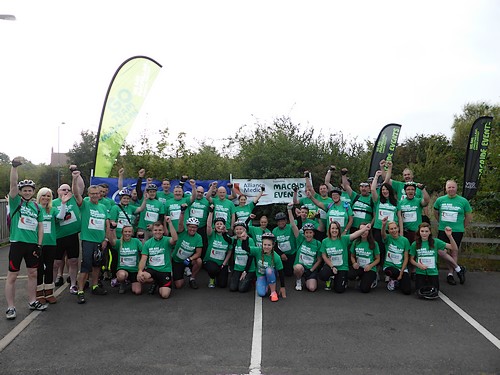 Listers Honda sponsored car (2 per event) Team from Alliance Medical, the signage sponsor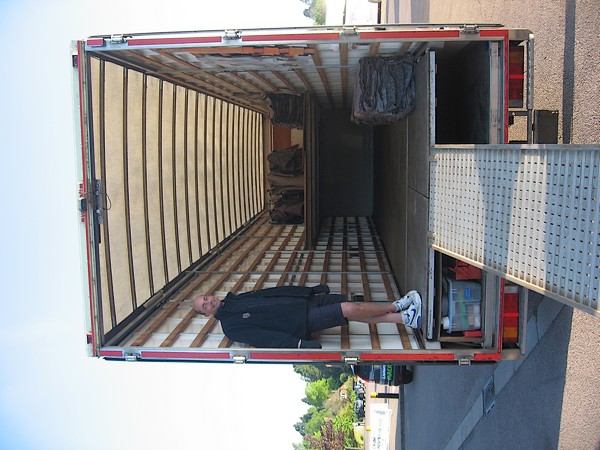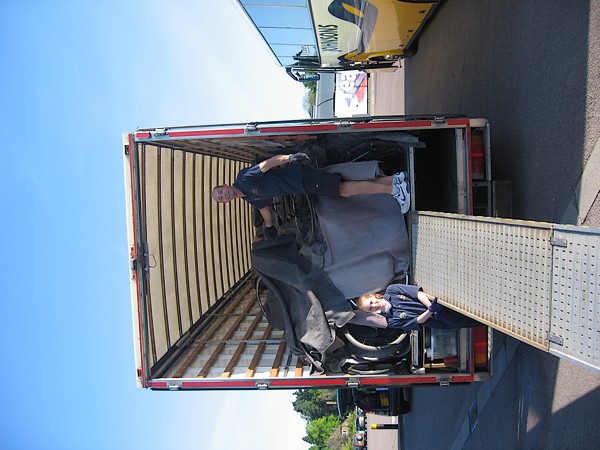 MacRide Tour . . . . . Jim with the van, empty . . . . . and 140 carefully packed bicycles!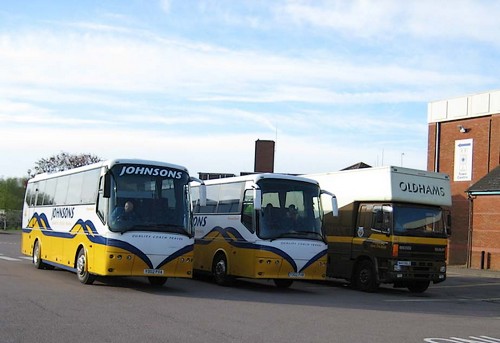 Bike van and coaches ready to depart for the MacRide Tour
---
* all amounts quoted are net of costs - i.e. the actual amount Macmillan Cancer Support received from our efforts