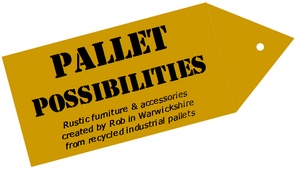 Millions of wooden pallets are discarded after just one use - the timber used is obviously not of the finest quality but is nevertheless useful as material for all sorts of projects (although most of them are fairly "rustic")
Breaking down pallets, removing the nails and planing/surfacing what is often rough timber takes a little time but it's therapeutic, and mostly out in the fresh air.
YouTube has an enormous range of projects, I'm only just starting with a few of my Pallet Possibilities . . . .
In response to requests I have launched a micro-business to make some products from pallet and other recycled timber - pallet-possibilities.co.uk
---
Fruit and vegetable rack (for a friend) - the raw materials (pallet timber planed and cut size) - and the end result.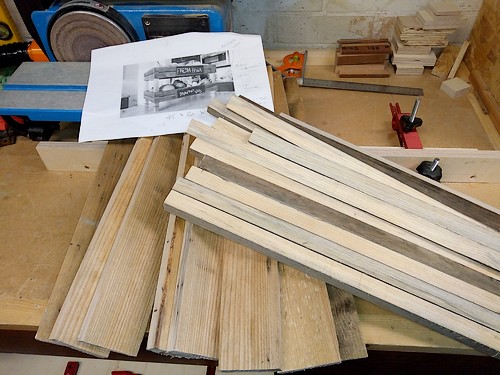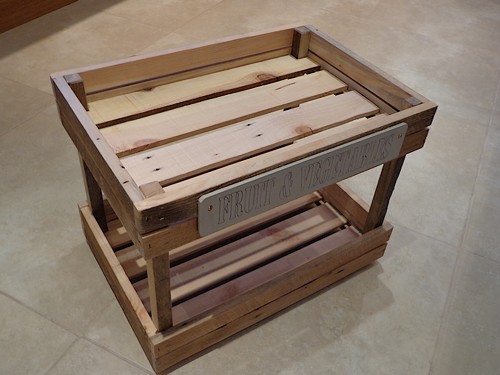 Party wine and glass carrier - ready for action at the socially-distanced al fresco drinks sessions with the neighbours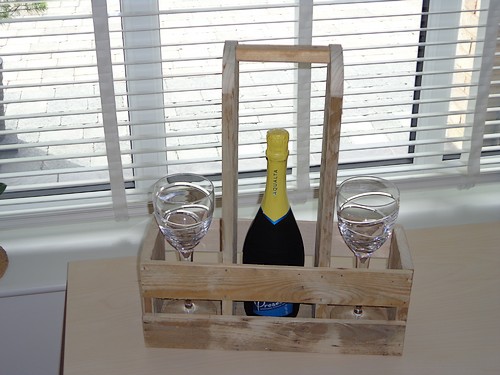 Prototype boot rack - quick solution to test the size and position vis-a-vis cupboard and back doors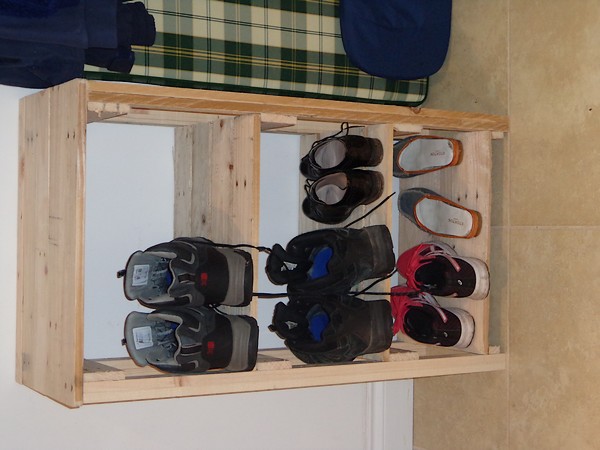 - pending an improved design, the final version will probably have an additional shelf
Carrier for the drayman - our neighbour across the road - "John the drayman" - manages the street's beer syndicate with deliveries every Friday, the carrier will make his life a little easier - it takes two 4pt plastic bottles.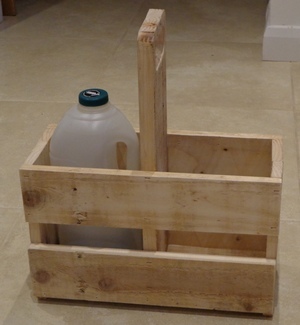 Tiki bar - - made for us and our group of immediate neighbours to share - for alfresco drinks, parties etc. Made from a timber bedframe and pallet timber.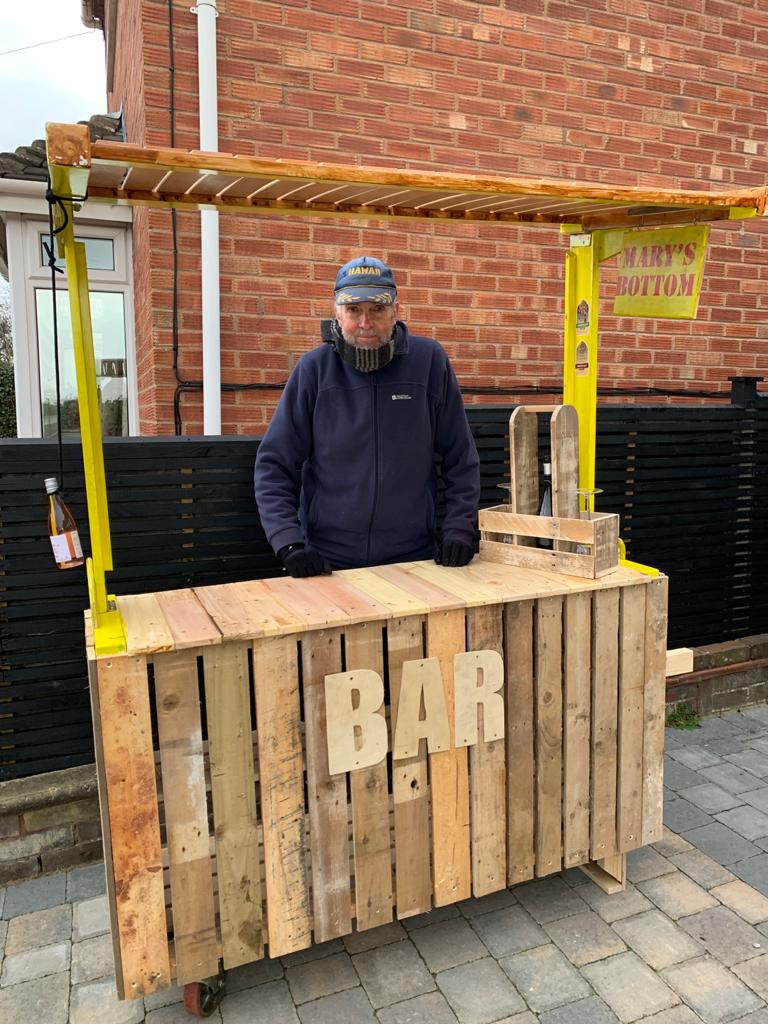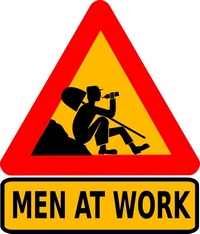 . . . projects to start/complete . . .
Squirrel feeder box - if only to stop them eating the bird food and plants in the garden
<<PIC>>
Garden furniture - planned to be built from both pallet timber and softwood decking (to be ready for Spring 2021)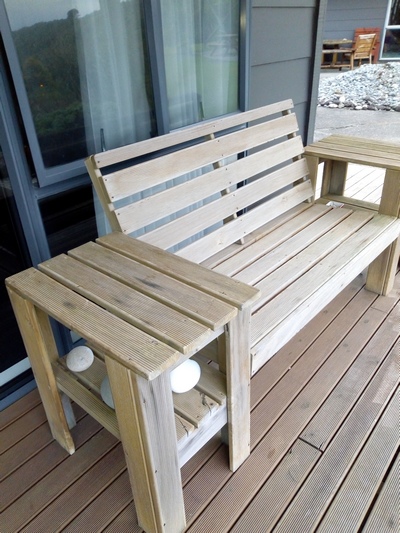 The bench with side tables was at one of the bed and breakfasts we stayed at in New Zealand - the plan is to make a similar bench with side tables and a couple of single chairs to match.
<<PIC>>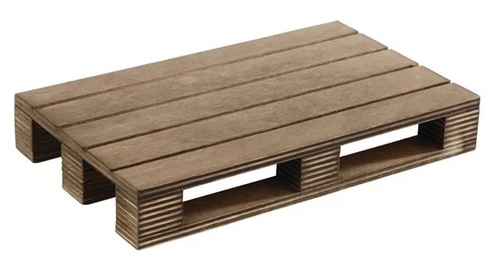 . . . . . and of course, the joke about pallets and their possibilities:
"Here's a pallet I made out of an old coffee table"